Digital Checkup: How Does Your Online Presence Shape Up?
Do you feel that your website is not performing as well as it should, but can't put your finger on why? Refined Practice can help!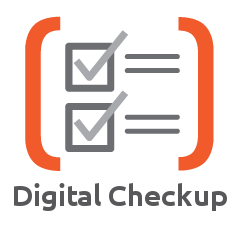 We've devised the Digital Checkup package as simple, low-cost introduction to the services we provide. Think of it as a handy review of your brand's online presence as it stands.
Our experts will look at how your web site is designed and structured, how well it works, how accessible it is and how it performs in terms of search engine results. They then prepare a "to do list" of ways the web site can be enhanced. If your site has problems running on older browsers, mobile phones or tablets, for instance, the Digital Checkup will flag these up and suggest potential solutions. We will also take a look at your existing social media presence (if you have one) to see how that is performing.
This mini-audit and consulting package is a great way to get a handle on whether your online presence is delivering the return on investment you need without splashing out.
The Digital Checkup costs just £250 (or CHF450) and will give you useful feedback that you can use straight away.