Content Marketing: Using Creativity to Build Links & Shares to E-Commerce Product Pages
Product Pages: The Heart of an E-Commerce Site
Product pages are absolutely key pages on an e-commerce site – these are the pages that can actually generate meaningful profit. Consequently, we want these pages to perform well in natural search (more people finding a product means more people likely to buy it – yes, converting visitors to purchasers needs to happen, but that's a topic for another time).
A central factor in improving a product pages performance in natural search is the number of quality links to a product page (it's quality not quantity that counts), and the frequency that a product page is shared by influential folks in your marketplace.
But … it isn't always straightforward for product pages to attract links and shares. As Lyndon Antcliff (an expert in creating link generating content) said at a recent conference "people link to people". With that in mind (clearly products are not people), how can we create product pages whereby visitors naturally really want to link to and share a particular product page?
Command Attention: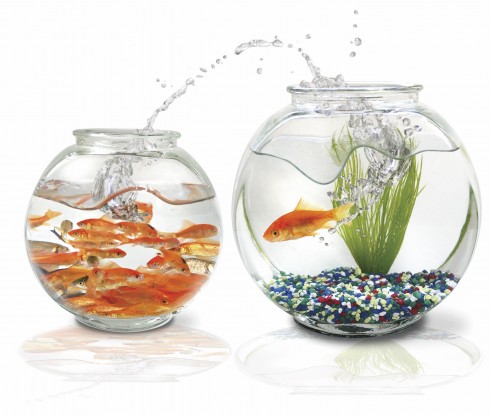 Imagine you're a website selling mountain bikes – you're up against stiff competition: there's the bargain-basement shops – Sports Direct selling Mountain Bikes, Tesco selling Mountain Bikes, not to mention Amazon, and countless other specialist bike shops.
The challenge is how to command attention i.e. how to stand out from the crowd. It's clearly not easy (and therefore not cheap), so before attempting to command attention, we believe that it's helpful to carry out some careful and detailed research.
Research, Research and More Research: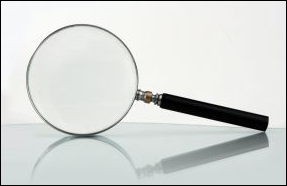 Firstly, research your own products and business:
Which are the products that you would most like (or need) to perform better? Are they the most profitable, a new product range, products on sale, etc. Examine your site traffic, sales figures, etc and define some clear priorities.

How are these priority products performing right now? Are they in a particular section of the site that could do better? Spend some time digging into your site analytics (e.g. Google Analytics), and sales figures.
Examine the links back from other sites to these sets of products. Using a tool such as Majestic SEO (some data is free for your own site), it is possible to identify link patterns back to particular sections or sets of your own product pages (we do have some tools to help with this), thereby identifying where people are linking to and how. It is typical for an ecommerce site to have the majority of links to the home page, a set of category/section pages, and a small set of product pages – with a significant proportion of products receiving few or no links from external (other) websites.
So, at this stage you should have (a) a list of product pages (or types of product pages) you 'd like to perform better, and (b) a sense of how well these product pages are doing at attracting links.
Second, carry out some competitor analysis. There are a lot of tools and services out there to help you with this, two examples being:
Experian Hitwise is a particularly useful tool for competitor analysis, enabling the creation of natural search bench-marking reports placing your site in context with your competitors, but also allowing the examination of the kinds of natural search terms the site is attracting. The downsides of Experian Hitwise are that it is expensive and doesn't provide data for all geographical areas.
Majestic SEO offers a subscription service whereby you can (for a relatively small monthly fee) examine the link patterns back to your competitors. This is usually very affordable, and well worth doing, simply to see how competitors product pages are doing in attracting links, where they attracting links to, and which sites are linking to your competitors.
Using a tool such as Social Crawlytics you can also examine how your competitors share their product pages. Very useful.
And don't forget what you can do manually:
Look at your competitors product pages, particularly those that appear to be attracting significantly more quality links than your own (hence performing better on search engines). Are there any obvious tactics that they are carrying out that you could learn from?
By now, you should have identified a set of products you wish to focus on, a sense as to their recent level of performance, a sense as to how your competitors are performing, and an idea as to how they are generating that performance.
The question that still needs answering though, is ….what changes should you make to your product pages?
A Few Good Suggestions:
You'll find a lot of articles on the Internet discussing many of the following ideas for improving the performance of product pages:
Reviews: List real-visitors product reviews (don't forget rich snippets!).
Videos of the product being used or unwrapped.
Send samples of a product to a few magazines, or carefully chosen blogs.
Write a guest blog post on another site.
And much more.
All of these suggestions are sensible and generally worthwhile – but not unique. Many e-commerce sites do the same thing, sell the same products, have similar user experiences.
We come back to the same question: how can you stand-out, and how can you achieve this, regularly and cost-effectively?
Be Brave: Be Creative, Take Risks and Experiment: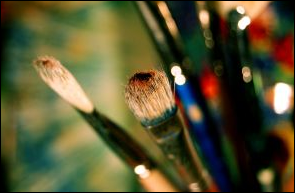 We believe that the answer requires creativity, commitment, and some experimentation.
What we all ideally want is a process that you can follow that allows you to regularly and cost-effectively create compelling, interesting and unique content that naturally makes people link and share.
To work out what such a process might look like, we like to examine what is actually achievable with what you have. We like to ask questions such as:
What do you have that is unique? Is there any data that you have built up over the years that no-one else has? Facilities that are special to your business? Techniques for making or shipping products that are unusual? Services that really stand out. What is it that makes you and your organisation special?
What skills and expertise are there in the business that you can draw upon?
What is the appetite (i.e. the budget) for creating this kind of content?
And more ….
What emerges from such discussions, together with the analysis and research we've identified above, is an agreed plan to run various projects on selected product pages, and carefully measure the impact.
We may recommend A/B testing (where a new product page is tested against an old to compare performance), or using heat map technology which illustrates exactly where people click when viewing the page. Whatever we suggest will involve careful measurement of the success of any experiments.
And just a word on experiments. You may wonder why we say experiment – surely this will add to your costs? We believe that the only true way of finding out what actually engages with your customers is to try things out. Focus groups, surveys etc can only tell you so much. So quick repeated and carefully measured experiments can provide really powerful and helpful insight.
An Example: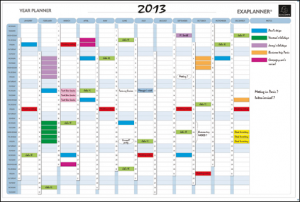 Lets take a Year Planner, an Exacompta Perpetual Year Planner Magnetic Drywipe with Full Accessory Kit to be precise.
Maybe not the most exciting product in the world, but let's assume that all the research we've been urging you to do points to this as the thing to really push.
How could we make this year planner's product page more compelling? A few suggestions:
Remembering the "people link to people" mantra above, humour can help, so you could run a competition asking people for examples of humorous content they've encountered on white boards, and list the examples (and a winner) on the product page.
Or, run a survey asking people why they love their white board, and display peoples responses.
Clearly these aren't suggestions that will set the world on fire, but they do serve to illustrate that you need to choose the products you're going to work on carefully to make sure the changes will have a real impact.
Hopefully This Helps
We hope this is a helpful article – if you do have any questions, please don't hesitate to leave comment below or get in touch.
Stand out from the crowd!