Bounce rates seem relatively simple to understand, but more subtle questions can lurk beneath the surface. We dig into some of the issues involved
Bounce Rates
Firstly, what is a bounce?
Very simply, someone visits a URL on your site (say …
---

The Digital Checkup package is a simple, low-cost check-up of your brand's online presence.
Find out more about the Digital Checkup »
---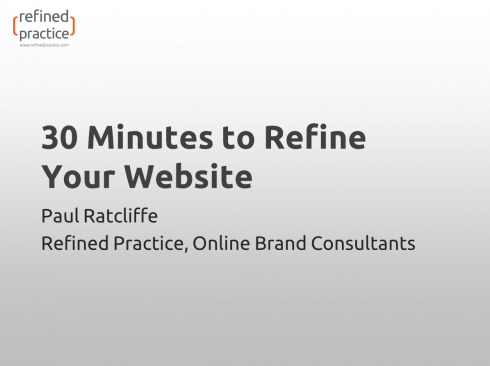 Simple, free techniques you can use to check on the performance of your website. No technical knowledge required, just a desire to make the best of your online presence.
---
Websites today are often highly visual beasts, with lots of images and other goodies to make them look 'just-so'. But what if you can't see those images? Does your website still make sense?
---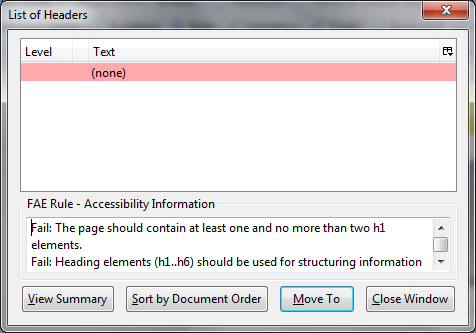 Add headings to improve your website for people who use screen readers and Google alike. Headings are easy to use and really help people with disabilities to browse your website effectively.
---
There are a lot of changes between Web Content Accessibility Guidelines (WCAG) v1 and WCAG v2. One of the most important additions is guidance on making sites easier to navigate for keyboard-only users who have good vision.
Most sighted keyboard only …
---
We've updated our skip link method to work better with some newer browsers and add support for WebKit browsers such as Safari and Chrome. We've also added in WAI-ARIA landmark roles.
---
UPDATE: See Skip links: Chrome, Safari and Added WAI-ARIA for the latest thoughts on skip links
Some recent user testing of ours has suggested some ways to further improve the way we implement skip links.
Unlike many others, our recommended method …
---
Want more from Refined Practice?
For all the latest updates, follow us on Twitter:
Or like us on Facebook:
---