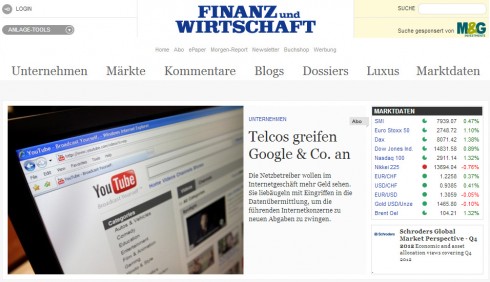 About the project
Refined Practice started working with leading Swiss financial newspaper Finanz und Wirtschaft (part of the Tamedia group) in 2012. We provided assistance on a number of factors involved in the successful launch of their new website which reaches many thousands of readers on a daily basis. We continue to work with the team at Finanz und Wirtschaft today, helping to shape their digital future.
What the client has to say…
"Refined Practice played a very important role in the successful and timely launch of our new website – we simply couldn't have done it without them."
Raphael Hofer, Lead Web Developer, Finanz und Wirtschaft
---
Want more from Refined Practice?
For all the latest updates, follow us on Twitter:
Or like us on Facebook:
---