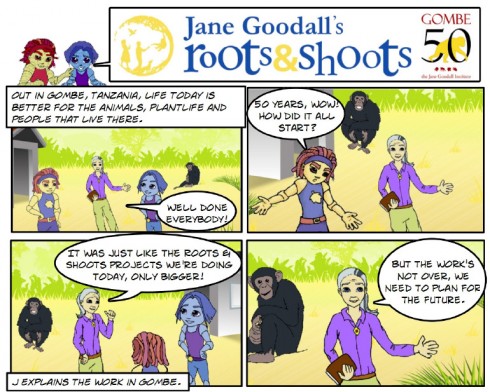 About the project
Refined Practice's consultants have been working with the Jane Goodall Institute (JGI) in the UK for a number of years to help promote and run the Roots & Shoots educational programme for young people. We worked with JGI to develop an online strategy for the programme based around a website where subscribed schools can share stories about projects that they have been running to help people, animals and the environment and take part in the Roots & Shoots annual awards. From an initial very small base of less than 30 schools, the programme has grown to boast an active community of more than 1500 UK schools. As well as the website platform, Refined Practice provide content, regular blog posts and email marketing campaigns. We are also working with JGI to take advantage of social media channels.
What the client has to say…
"The Jane Goodall Institute (UK) has worked with the partners at Refined Practice for over a decade and we have always found them to be highly professional, creative and effective. They bring fresh ideas, enthusiasm and expertise to a wide range of projects and their work has helped to vastly increase the activity on our educational website, Roots & Shoots.  They are pleasant to deal with and proactive in meeting the ongoing challenges within the charity sector."
Tara Golshan, Executive Director, Education, JGI UK
---
Want more from Refined Practice?
For all the latest updates, follow us on Twitter:
Or like us on Facebook:
---