Advertising in Marketing Week
Refined Practice recently has an opportunity to advertise in Marketing Week, and below are photo's of the advert and article. You can still read the article online which includes Roland's viewpoint. If you'd like, please feel free to download a PDF of our advert for a closer look.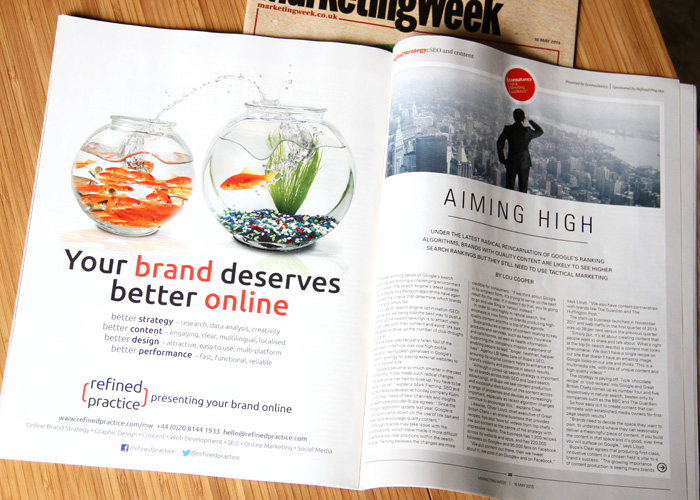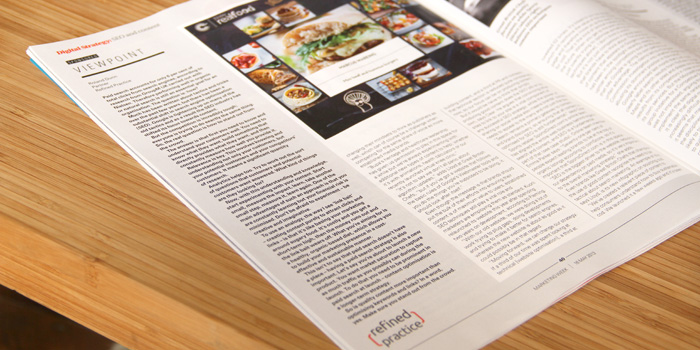 If you would like us to help with any of your advertising design or related online tracking, then please get in touch.