Here you can find an insight into what we at Refined Practice are thinking about the web, life, the universe and everything. Well, mostly the web…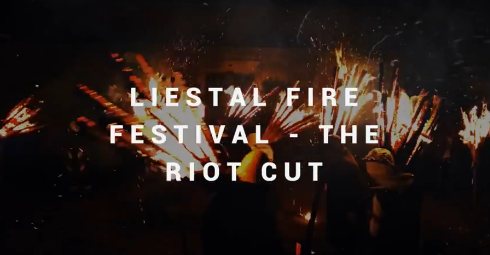 "Auto-Awesome" or "Auto-Warzone"? Who's editing what you see on the web?
---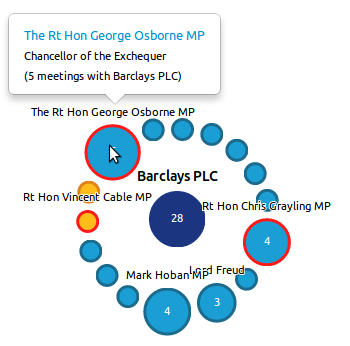 Back in January 2013, the Guardian published a piece about a scheme (entitled "buddying") that granted access to the heart of government to various multinational companies. It seemed like lobbying on steroids, so I contacted one of the authors of the piece (James Ball) …
---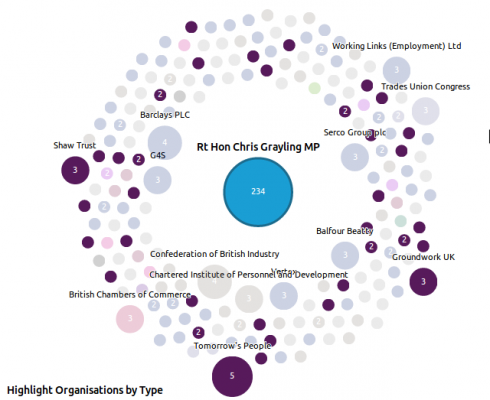 A discussion of some of the techniques we used and the technical bits'n'pieces behind the visualisation of over 6,000 meetings between 100 UK government ministers and over 3,500 organisations.
---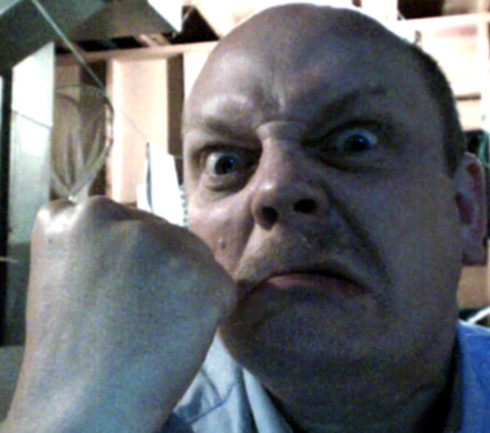 Visually disruptive overlays are the new pop-up. You know the things I mean – you've followed a link to what looks like an interesting article, but as soon as you load the page the content you actually want to see is covered by a …
---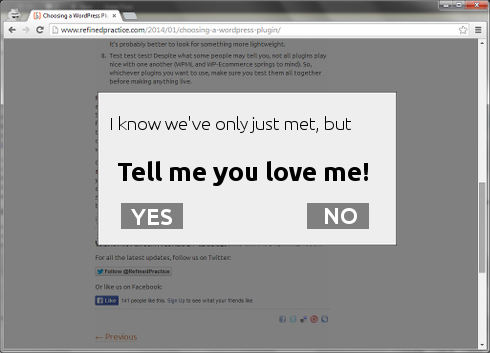 (or "How to put a visually disruptive overlay in front of your users without annoying them so much they instantly leave your site")
This is the techie companion post to our discussion on visually disruptive overlays AKA "those irritating pop-up things that seem to …
---
Want more from Refined Practice?
For all the latest updates, follow us on Twitter:
Or like us on Facebook:
---